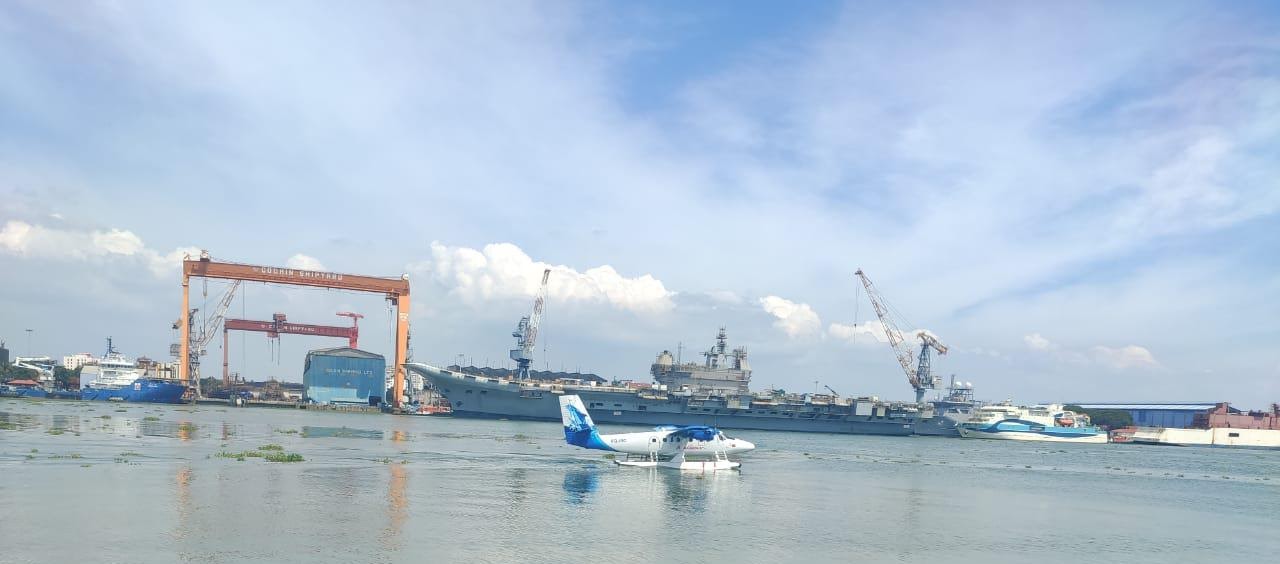 Going by this photograph of INS Vikrant posted by @DefencePROkochi on Twitter on October 25, 2020, INS Vikrant does not appear ready for basin trials.
The TNIE reported on October 4, 2020 that INS Vikrant is set to begin basin trials this month.
The TNIE had reported in August 2020 that NS Vikrant, is set to begin testing in waters (Basin Test) with its systems and equipment fitted.
Sources in Navy confirmed to TNIE that, "Harbour Trials have finished. The Basin Trials are planned for September." Basin trials are conducted for proving of the propulsion (move), transmission (electricity) and shafting systems .
During his press conference on December 3, 2019 ahead of Navy Day December 4, 2019, CNS Admiral Karambir Singh stated that IAC will be fully operational by 2022 and will have MiG-29K aircraft.