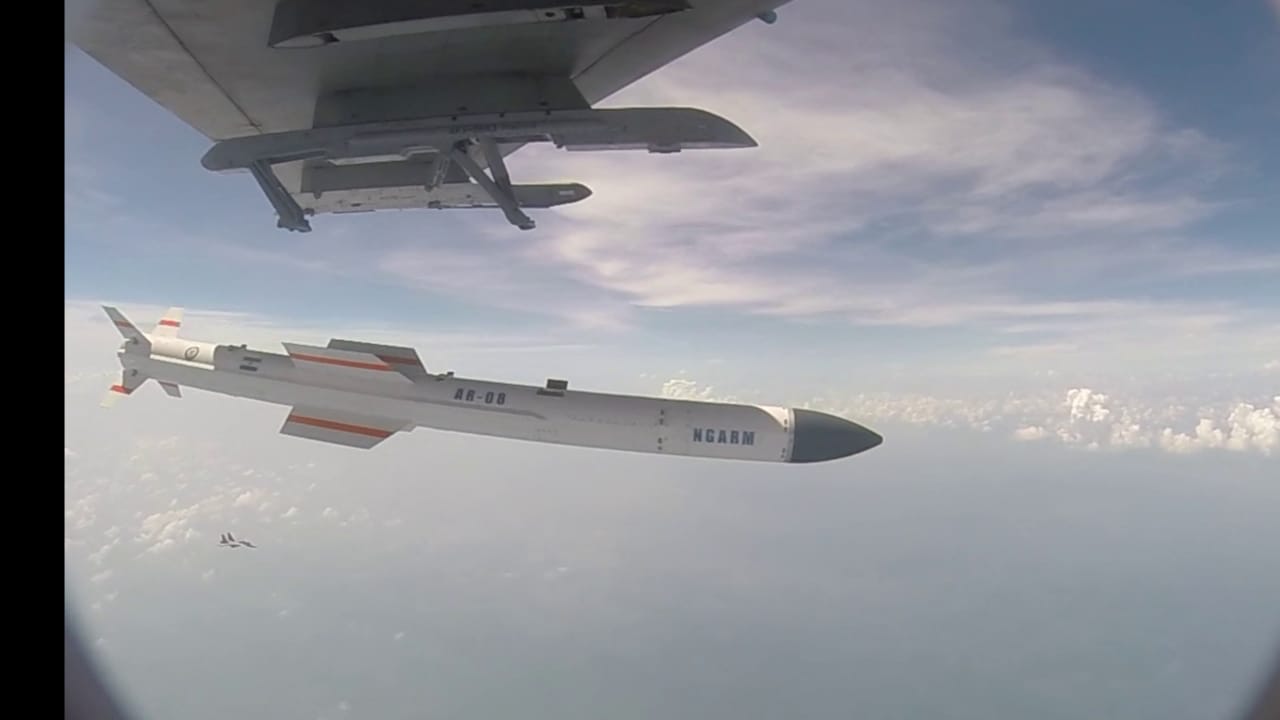 Introduction
In April 2012, DRDO announced that it is developing an anti-radiation missile on priority to equip Su-30MKI aircraft.
In August 2014, DRDO Chief Avinash Chander confirmed to the press that missile design is in progress and hardware is being readied for the first trials.
"We expect successful trials of this ARM from an aircraft in about the next three years," he very optimistically said.
The missile, earlier known just as NGARM, was first officially referred to as Rudram-1 in a tweet by RM Rajnath Singh on October 9, 2020 while announcing a successful test of the missile on the same day.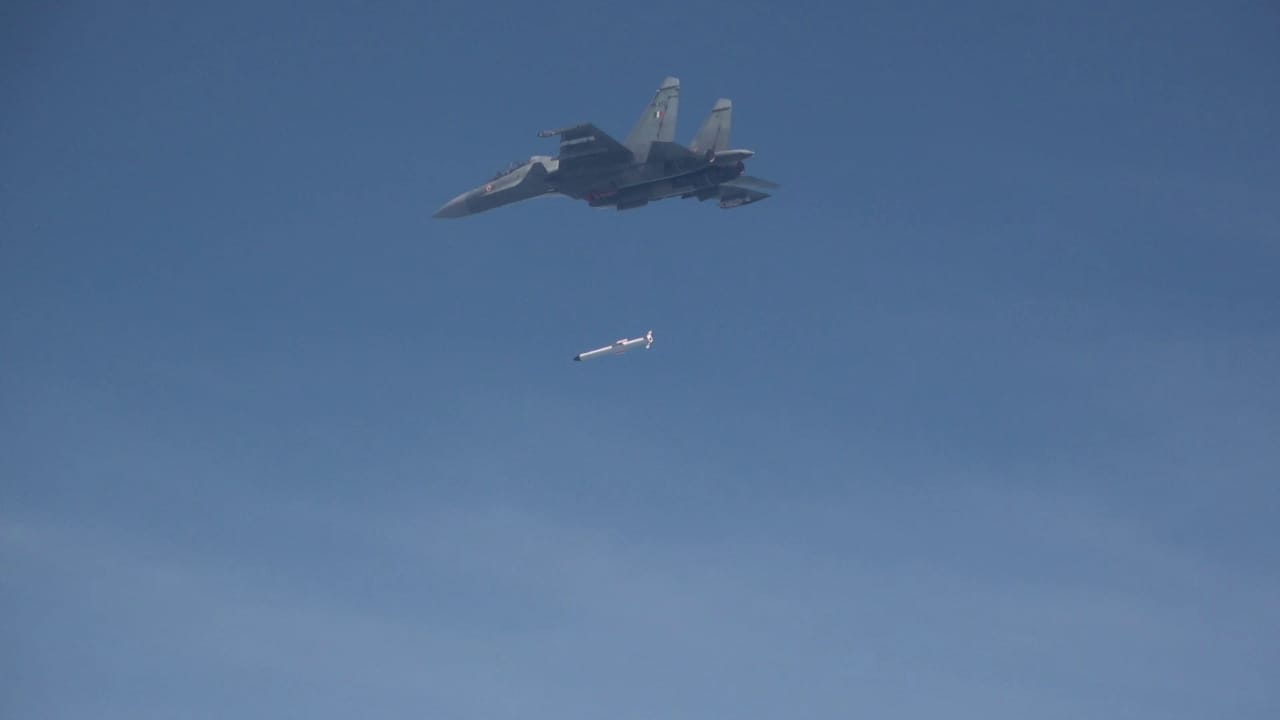 Missile Characteristics
Rocket Motor
NGARM reportedly employs an indigenously developed dual-pulse, solid-propellant rocket motor.
Seeker
RCI is developing the MMW seeker for the NGARM. The seeker is reportedly a combination of passive and active radar.
Navigation
The missile uses a an inertial navigation system (INS) that is aided by GPS.
Targeting Pod
The NGARM would be cued using the DRDO developed Siva HADF (High Accuracy Direction Finder)
Test on October 9, 2020
The Rudram NGARM was successfully Flight tested on October 9, 2020 onto a radiating target located on Wheeler Island off the coast of Odisha. The missile was launched from SU-30 MKI fighter aircraft.
According to the
PIB release
following the test, Rudram, "has INS-GPS navigation with Passive Homing Head for the final attack. The RUDRAM hit the radiation target with pin-point accuracy.
"The Passive Homing Head can detect, classify and engage targets over a wide band of frequencies as programmed. The missile is a potent weapon for IAF for Suppression of Enemy Air Defence effectively from large stand-off ranges."
Photographs released with the PIB release show the launching Su-30MKI sans the HADR pod, indicating that the missile was launched in LOBL mode.
Test on January 18, 2019
"The missile was tested from a Sukhoi-30MKI on January 18, 2019 at the integrated test range at Balasore. The missile, with all systems functioning properly, hit the designated target with a high degree of accuracy in the Bay of Bengal. The NGARM can be launched from Sukhois from different altitudes and velocities," said a source.
The test was likely sans a seeker
Missile Specifications
The missile will have a strike range of 15-100 km from launch altitudes of 100 m to 15 km from Su-30 MKI aircraft.
It will be carried by Su-30MKI on a modified AKU-58 launcher.