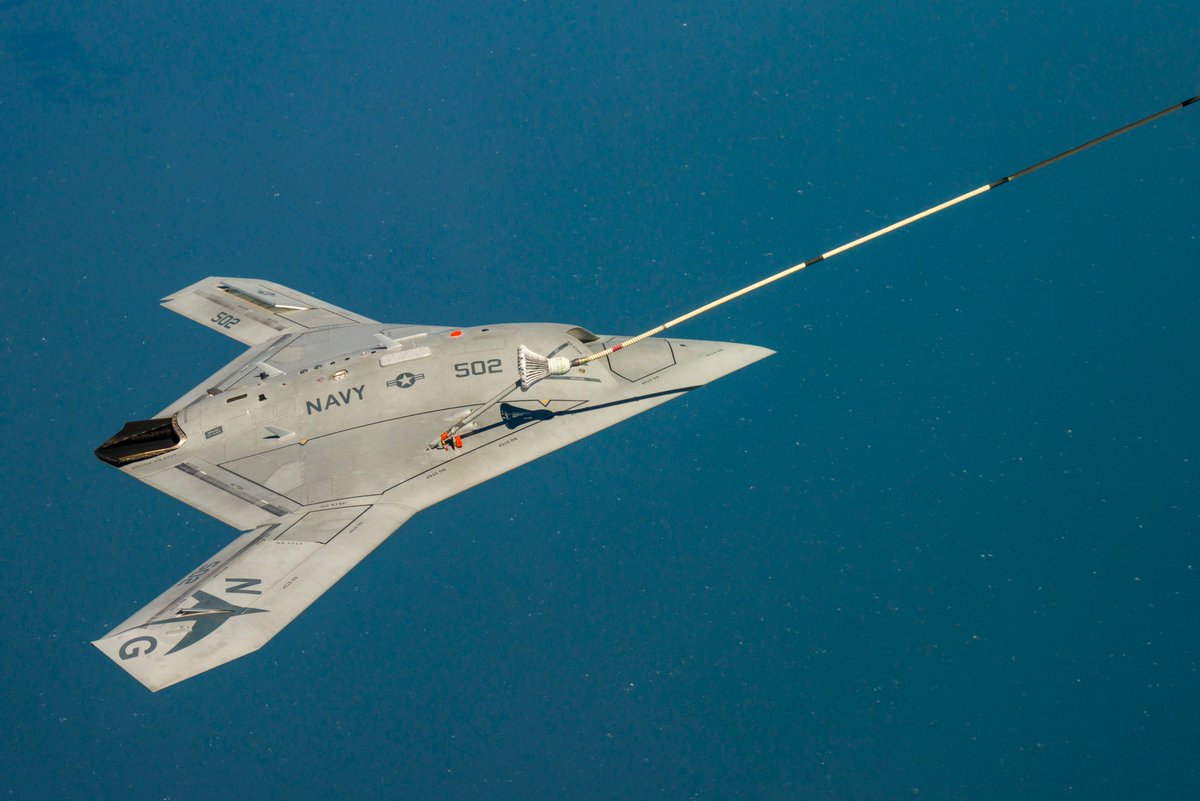 Image: Courtesy US Navy
Naval Integrated Fire Control-Counter Air (NIFC-CA) is a US Navy battle network based on the concept of Cooperative Engagement Capability (CEC).
NIFC-CA network allows any component of a Carrier Strike Group (CSG) to act as a sensor or shooter for another component of the unit. The network uses an elevated sensor, such as Boeing EA-18G Growler airborne Electronic Attack (EA) aircraft or E-2D AEW&CS, to transmit targeting data concerning a threat to a Boeing F/A-18E/F Super Hornet or a missile equipped warship, which could then launches a weapon to destroy the target.
Efforts are ongoing to integrate the US Marin Corp's latest fighter - F-35B Lightening2 - as an elevated, deep penetrating sensor of a NIFC-CA network.
NIFC-CA facilitates combining legacy capabilities (F/A-18E/F, EA-18G) with technological advances, current (F-35) and future (UCLASS, MQ-25A), to provide an integrated common picture to everyone involved.
The NIFC-CA program has been making steady progress for several years,
USS Theodore Roosevelt (CVN-71) was the first carrier to deploy with the initial version of NIFC-CA in March 2015.
Another carrier will deploy with the battle network.
NIFC-CA Evolution
In September 2016, at the White Sands Missile Range in New Mexico, a simulated AEGIS Baseline 9 configured ship engaged a low flying cruise missile target with an SM-6 missile, exclusively using targeting data provided to the ship by sensors on board a Marine Corps F-35B.
The test proved the viability of using a F-35 (all variants) as an an Intelligence, Surveillance, Target Acquisition, and Reconnaissance (ISTAR) platform, relaying its data back to a shooter through the Multi-Function Advanced Data Link (MADL).
In actual operations, the ISTAR F-35 would be supported by USN EA-18Gs and F/A-18E/Fs equipped with powerful standoff jammers and long-range missiles, respectively. The non-stealthy, legacy fighters would use data received from the F-35 to jam and engage enemy targets while staying out of denied airspace.
In the future, MQ-25A Stingray and/or derivative would replace or complement F-35 in the ISTAR role, besides supporting strike fighters with aerial-refueling.